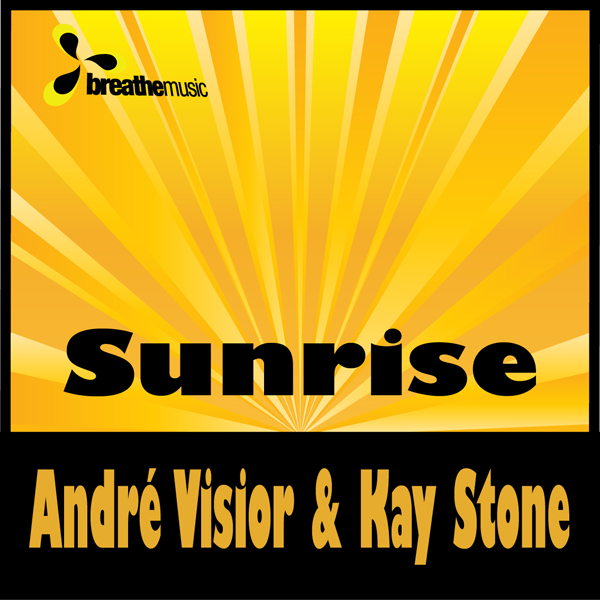 André Visior & Kay Stone - Sunrise
Catalogue No.: BREV1011

Release Date: 2010-10-01

Tracklist:
Original
Ronski Speed Remix
Jens Lonnberg Remix
Darkmoon Remix
Sequentia Remix

composed by Karsten Loos & Andre Balser
published by Darkmoon - Music

André Visior and Kay Stone alias Karsten Loos belong to the small group of producers that have been around with Breathemusic for many years. Both have released several tracks on the label. While Kay Stone is also known as a fantastic remixer, André has played as a DJ at famous events such as Nature One and Loveparade. He has also been a resident DJ at Frankfurt's legendary Technoclub and had appearances at german TV. The last Visior & Stone track was even featured on Tiesto's famous "In Search Of Sunrise"-compilation. Now the two guys are back for more.The Original Version of "Sunrise" builds up quite slowly, but later it is full of energy. It is a masterpiece of melodic trance music with a catchy hookline that is easy to remember.
Ronski Speed, who is one of Germany's most loved trance DJs and producers, delivers a very powerful remix. He created a really emotional break and clear soundscapes. This is uplifting trance at its best
Sequentia is an upcoming dutch/german producer- and DJ-duo that has produced a modern sounding remix. It's a little bit more groovy than the first two remixes, but very danceable with it's dominant bassdrum.
Another quite groovy version comes from the Breathemusic-labelowners Tino and Christian a.k.a. Dark Moon. They have transferred the beautiful melody into a sound that could maybe be described as "progressive-melodic".
Jens Lonnberg, who has already appeared on the label with an own production, shows that he is also great remixer. His remix is a really relaxing peace of music and would fit perfectly to a nice party on the beach.