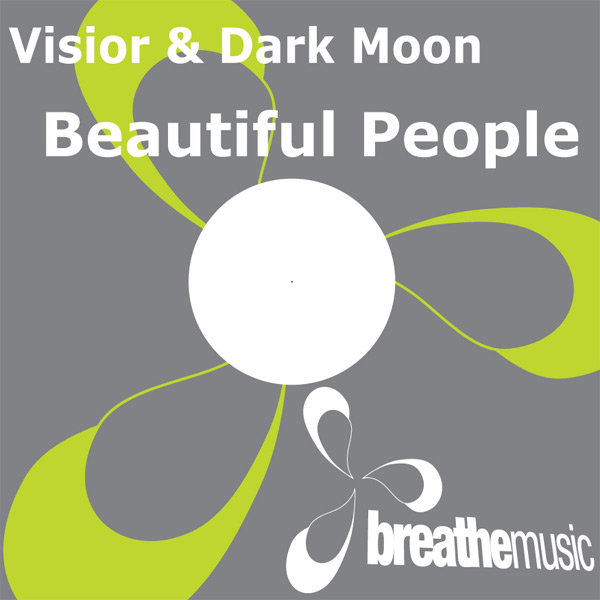 Visior & Dark Moon - Beautiful People
Catalogue No.: BREV0704

Release Date: 2007-03-01

Tracklist:
Original Mix
Kay Stome Remix
Stoneface & Terminal Remix
Sunrise Mix

composed by Christian Stein, Tino Hufeld
published by Darkmoon - Music

André Visior and Dark Moon are back with their brand new collaboration "Beautiful People", a true club smasher that is supposed to enter the playlists of all the top DJs of the international scene.
André, as the main resident DJ of Frankfurt's famous Technoclub, has a sense for what the clubber's like. His last solo single "Skyline" was one of the most played german productions in 2006 being hammered by Ferry Corsten, Markus Schulz, Marco V. and many more.
Christian Stein and Tino Hufeld, the two guys behind Dark Moon, have been in the scene for many years, producing successful hymns like "Zeitreise" and "Hear Me Calling" and remixing the likes of Marc et Claude ("I Need Your Lovin'") and Aurora ("Hear You Calling"). Together, these three believers in the quality trance sound have created a massive follow up to their 2005 club hit "Hidden Sun".
The Original Mix is uplifting trance at it's best with a clear and beautiful melody, atmospheric voices and a piano line that fits in perfectly in the break. A true masterpiece of emotional trance music!
Kay Stone, producer of another club burner, "Alone", also released on Breeze Records, delivers a more progressive and deeper remix. The perfect way to warm up the crowd for a long and hot party night!
The other remix is created by two absolute shootingstars of the trance scene – Stoneface & Terminal. These two guys are responsible for some of the best tracks and remixes in the past years. After remixing artists like Nu NRG, 4 Strings and many more they present now a driving, techy interpretation of "Beautiful People". Hard beats combined with melodic elements make it a remix full of energy – nothing fits better in the peak time of a set.